Make the most of it! Over a third of Brits say they don't make enough of their free time
With the constant responsibilities of work and life taking precedence over our days, it can be difficult to break out of daily patterns and find time for real fun. We undertook a survey which revealed that nearly a third (31%) of people said their life was too full of routine, with 30% admitting they wish they had the confidence to try more hobbies – this rises to nearly half (47%) for those aged 25-34 as new adults struggle to find their passions.
The research shows that Brits are too often letting their precious free time go to waste. 38% of Brits admitted they don't make the most of their free time, and this increases to 41% of 25-34 year olds, as young professionals battle with finding the perfect work-life balance. With many having demanding jobs, it comes as no surprise that nearly a quarter (24%) said that work gets in the way of doing what they love.
To encourage people to make the most of their free time and bring more adventure into their lives, we're launching a new campaign, #glenMOREadventure, encouraging folk to explore new hobbies that may have previously felt out of reach by helping them learn these skills in a safe and supportive setting.
Here at Glenmore Lodge we deliver training in outdoor adventure sports and encourage more people to enjoy the outdoors in exciting new ways, and maybe even find a passion for something new. Research found the adventure sports people would most like to learn are:
Paddle boarding (22%)
Hiking (19%)
Skiing (19%)
Rocking climbing (19%)
White water kayaking (17%)
Mountain biking (15%)
The research also found that half (50%) of Brits are doing less that 2 hours a week exercising or taking part in a physically active hobby – failing to meet the recommended minimum of 150 minutes of moderate intensity activity a week. 59% of people said they want to improve their fitness.
Over half of people (51%) acknowledged that they would be more likely to take up a new sport if they had access to professionals to teach them.
Long months of being stuck inside have created a knock-on effect since the Covid pandemic, as a third (37%) of people want to be outdoors more, and nearly half (39%) say that spending time outdoors is good for their mental health. For Scots, 'Munro-bagging' is a popular way to get in some time outdoors, so it may come as a surprise that 69% of Brits don't know what a Munro is! For those not in the know, a Munro is a Scottish mountain with a height over 3,000 feet (914.4 m) – of which there are 282 in Scotland.
Heather Morning, Chief Instructor, at Glenmore Lodge said: "After the Covid pandemic, it is no surprise to us that people want to make the most of their free time and find adventure. From mountain biking to paddle sports, we want to equip people with the skills and confidence to be able to do what they love, whether that's trying a new hobby for the first time or looking to improve and refine skills. We are here all year round and look forward to welcoming the next generation of adventurers!"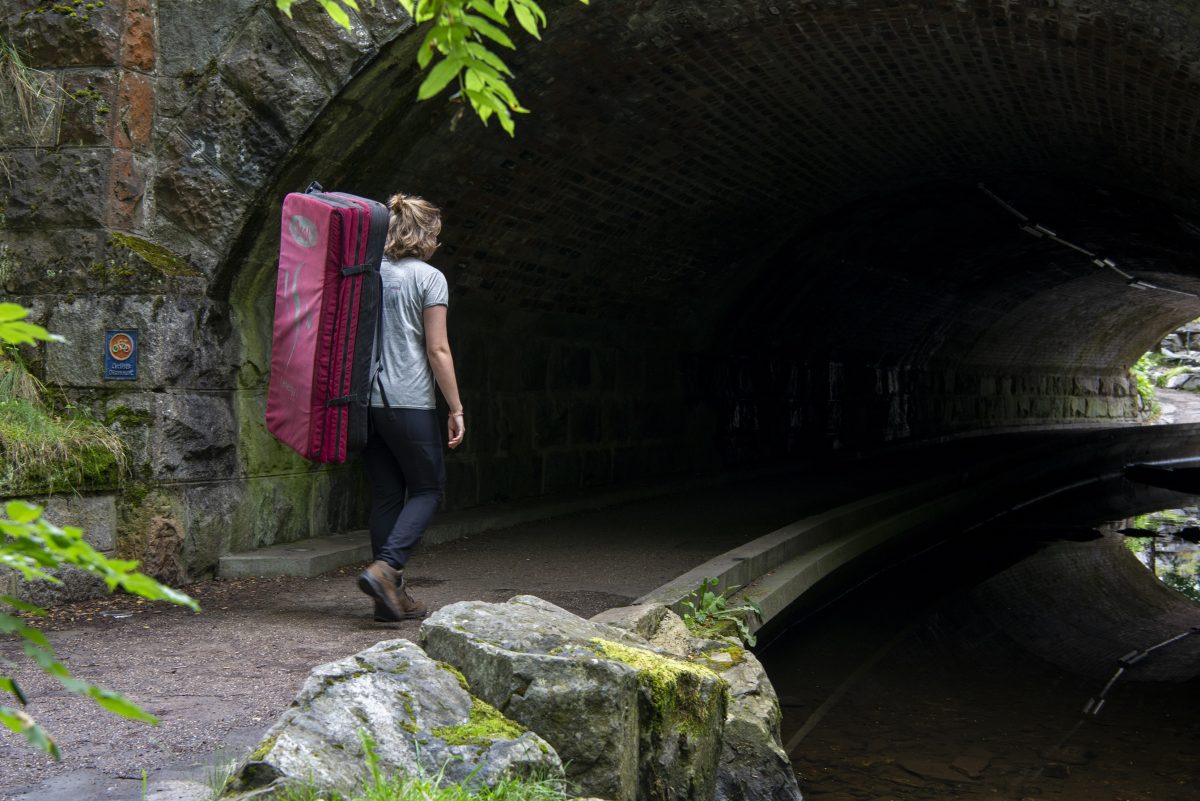 ---
Photo series with action sport photographer Bryce Powrie
Research conducted by OnePoll – 10th – 12th July 2023
2000 people polled
UK adults – nationally representative
---