Alpine Climbing Live Q&A Session
.
**THIS EVENT IS NOW CLOSED**
Are you heading to the Alps this summer? If you are new to climbing in the Alps, have specific questions relating to alpine climbing, altitude preparation, preparing for a particular climb, or just want to join the conversation, join British Mountain Guides Stuart McAleese and Andy Townsend. They'll be live for one hour to answer any questions you may have.
When 25 April
Time: 7pm
.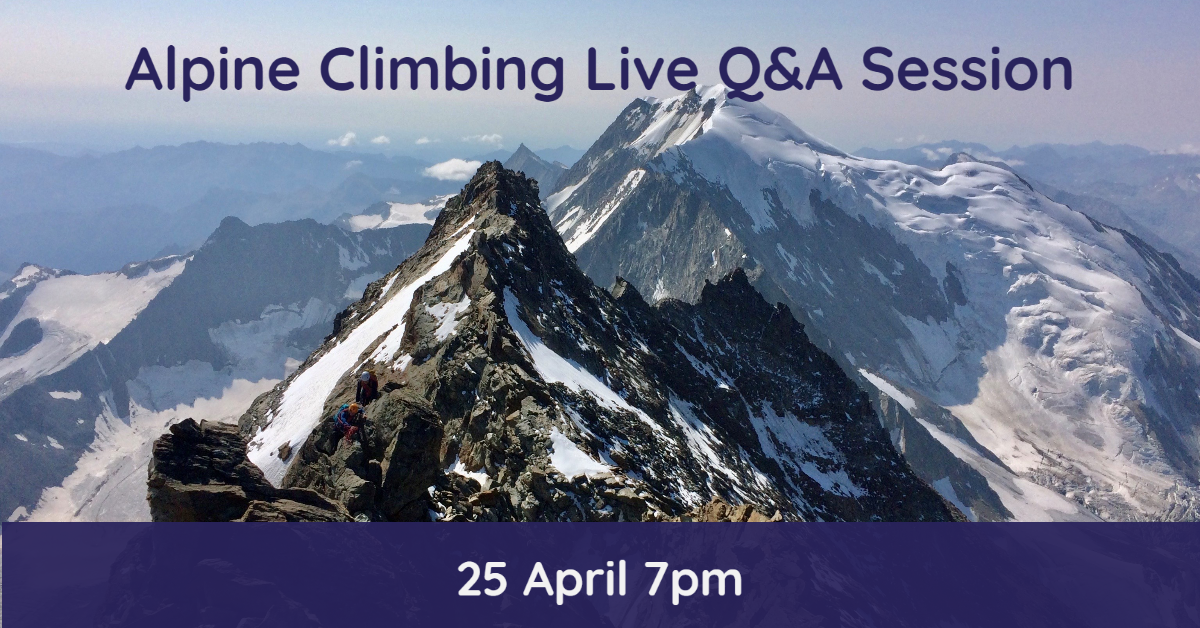 ---