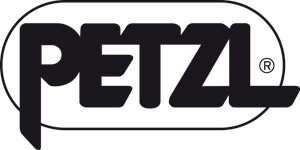 PETZL, LYON EQUIPMENT AND GLENMORE LODGE EXTEND 30 YEAR PARTERNSHIP
Petzl and Glenmore Lodge have renewed their long standing partnership, cementing a relationship that started at least 30 years ago.
Petzl have extended their role as Official Climbing Partner to Glenmore Lodge, sportscotland's National Outdoor Training Centre, for a further 3 years.
For the last 30 years Glenmore Lodge Instructors have tested Petzl equipment, helping to feed in Scottish and British needs into product development for the full range of outdoor equipment that Petzl are famous and respected for.
Comment from Glenmore Lodge
Jon Jones, Head of Rock & Mountain discipline, said "Our partnership is the longest standing one that Glenmore Lodge has. The strength and enduring partnership lies in the organisation's shared ethos – to help people achieve their goals and stay safe in the mountains. The importance of skills development, product development, research and training is at the core of each brand. We're delighted to continue our relationship with Lyon Equipment and Petzl.
Comment from The Petzl UK Agency
"Petzl's mission is to create innovative tools and services that allow men and women to progress, position, and protect themselves in vertical environments, as well as to light their way in the dark. This drive manifests itself in our never-ending search to find the best solutions for user needs in the spheres of performance, ergonomics, comfort, and reliability. Beyond the product itself, the demands, commitment, and willingness of users to face risks in the field are what guide our approach to supporting them in their pursuit of the inaccessible. From preparation to realization."
This statement from Petzl shows perfectly the reason why we put so much importance on the sponsorship with the Lodge as they reflect as a centre .
Comment from Lyon Equipment
Ben Lyon, the founder of Lyon Equipment, and comments "Our relationship started back in the 1980's, when we sponsored Glenmore Lodge with Charlet Moser gear (which was eventually bought by Petzl). The unique Scottish environments are harsh but rewarding, which makes Glenmore Lodge the perfect test bed for a brand like Petzl, which constantly strives to be at the forefront of product development and meeting market needs.
Ben adds "I started life as an Outdoor Instructor.   In fact I was once interviewed for the role of Principal at Glenmore Lodge there, around 1974, although I didn't get the job being mainly a caver at the time and not a climber.