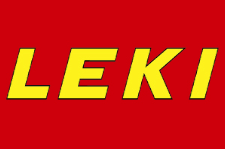 LEKI designs and manufactures high performance poles and gloves for skiing, trail running, trekking and Nordic Walking. Since 2014, instructors and students at Glenmore Lodge have benefitted from LEKI poles – recognising them as the best on the market.
LEKI believes that partnering with Glenmore Lodge offers a natural fit for outdoor enthusiasts. Scotland's landscape and weather conditions equals exciting opportunities for outdoor adventurers but also provides a warning that the best performing kit is a must. LEKI poles are designed by a highly qualified, long-term and experienced workforce who specialise in producing poles which offer the ultimate in comfort and safety. Poles are made following modern and environmentally friendly processes in their own production facility in Europe.
Lilian Sullivan from ASI Ltd, UK distributors of LEKI says: "We are incredibly proud to have partnered with Glenmore Lodge for a number of years now. Due to their location and experience we value the feedback they give us which helps with the continued development of LEKI poles. Scotland's National Outdoor Centre is the epitome of adventure, development and outdoors experience in one location. We know that LEKI's experience and expertise can only add to this. Aiding people's enjoyment of the Scottish outdoors."
LEKI is the originator of a number technical advancements in pole design including the patented Trigger S glove to pole system for maximum security, the lightweight Push Button folding system, Dynamic Suspension and Speed Lock 2 for extremely fast adjustment and fixing – even in the snow when wearing gloves.