Able 2 Adventure Paraclimbing Camp July 2023
Last week Glenmore Lodge hosted a group of young disabled climbers along with Able 2 Adventure for a five-day long paraclimbing camp. Building on the success of last year's event, the week provided an opportunity to experience a range of outdoor climbing and mountain venues while staying at the Lodge. Gemma from Able 2 Adventure tells us a bit about the event:
---
The goals were for the beginners to explore the basic concepts of climbing; fitting kit, learning to belay, movement and confidence as well as an introduction to the outdoor environment.
Those who had done some climbing before were focusing on pushing their climbing abilities as well as increasing their knowledge and experience of belaying a lead climber and top roping a second, as well as placing gear and removing gear. Two young people practiced this as a team with the plan to completing their first outdoor leads on their next training course.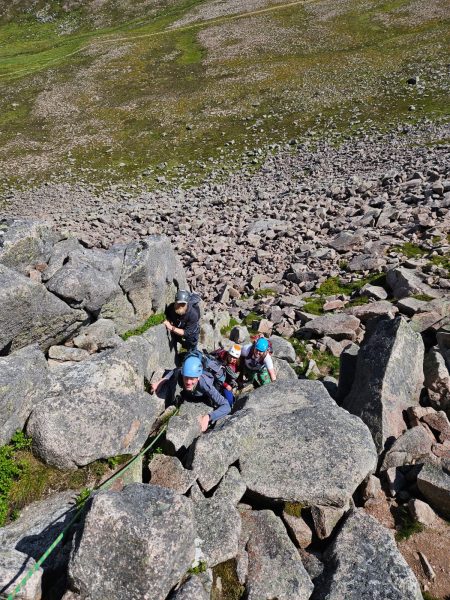 Over the five days we climbed indoors, outdoors on a sandstone coastal crag, an expedition to a mountain crag for an introduction to scrambling and a variety of roped activities that included a Tyrolean and abseiling.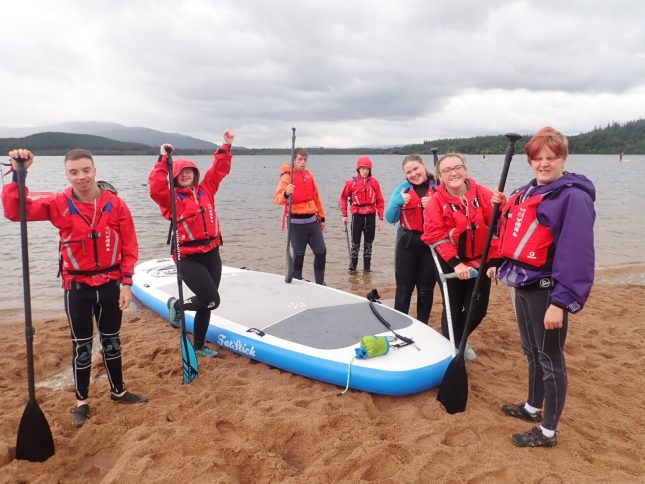 To ensure we kept a steady pace and enabled people to rest the Wednesday was a Rest and Relaxation day with a trip to Loch Morlich for some group paddleboarding and an afternoon looking at knot tying and self belaying when abseiling into a venue.
Everyone was suitably worn out by the Friday with new friendships formed and great memories to last a lifetime.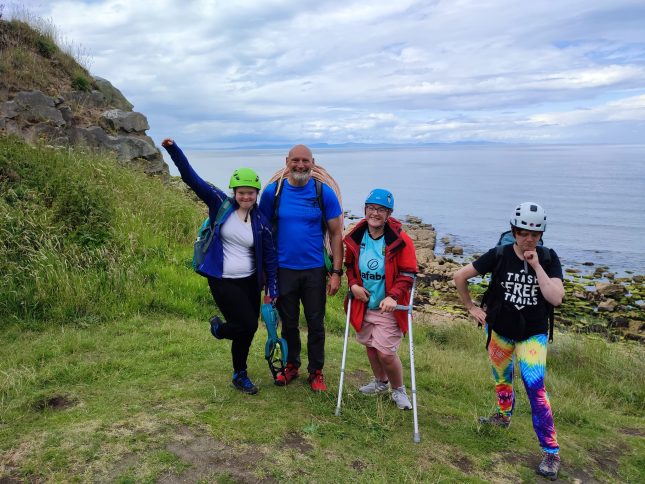 This week I've been with Able2Adventure on their paraclimbing camp.

This camp has been absolute thrill and excitement, from going from top ropes to multi pitch and lead, which I didn't think I would do it, it doesn't come easy. But as a team we worked together, including pip who did amazing at taking the gear out, she had so much joy at the top of the climb ❤️

I'm very thankful to everyone who helped me along the way.

Charlotte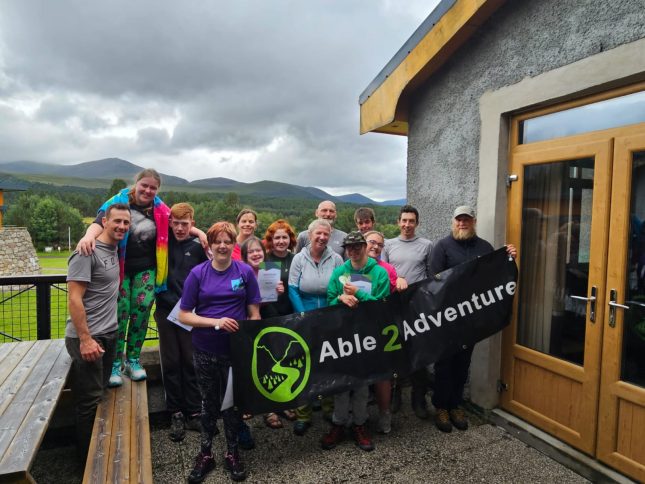 The paraclimbing camp with Able 2 Adventure in the Cairngorms is such a highlight of Pip's year. It's a total antidote to my worry that people with disabilities were only offered 'taster' sessions. This is 4 days of challenging climbing indoors and out. It's a wonderful opportunity to meet old friends and new, and is a really well supported course with an amazing staff to client ratio.

Long may it continue, as a stand alone event and a bridge to other climbing events.

Pip's Mum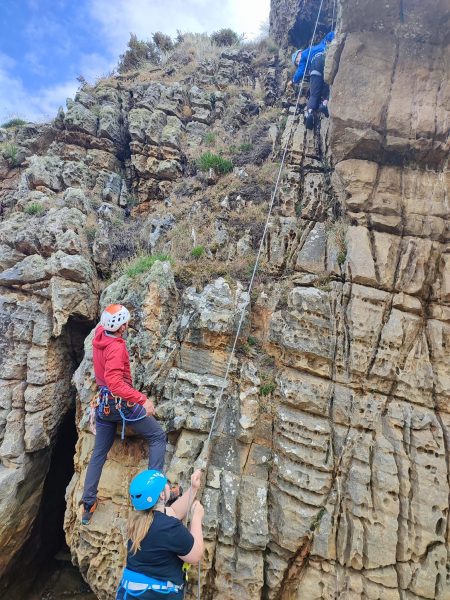 It was fantastic to be involved with the camp again this year. For me it is so rewarding to see everyone develop throughout the week as climbers, mountaineers and as a group. My highlight of the week was mountaineering in the Cairngorms where everyone really challenged themselves both mentally and physically to overcome the demands of the mountain terrain and weather. The rewards of their efforts will stay with them for a long time, and it was incredibly inspiring to be part of team!

Glenmore Lodge Senior Instructor Ross Creber
A big thank you to everyone involved in organising and delivering this fantastic week of climbing and fun!
---
About Able 2 Adventure
Able 2 Adventure aim to deliver outdoor activities for people of all abilities that are inspiring, engaging, compassionate and supportive of everyone's needs. They actively seek to increase opportunities to access adventurous activities through the provision of workshops, consultancy and partnership delivery. Able 2 Adventure strive to develop long term pathways into disability adventure sports through clubs and skills focused programs.